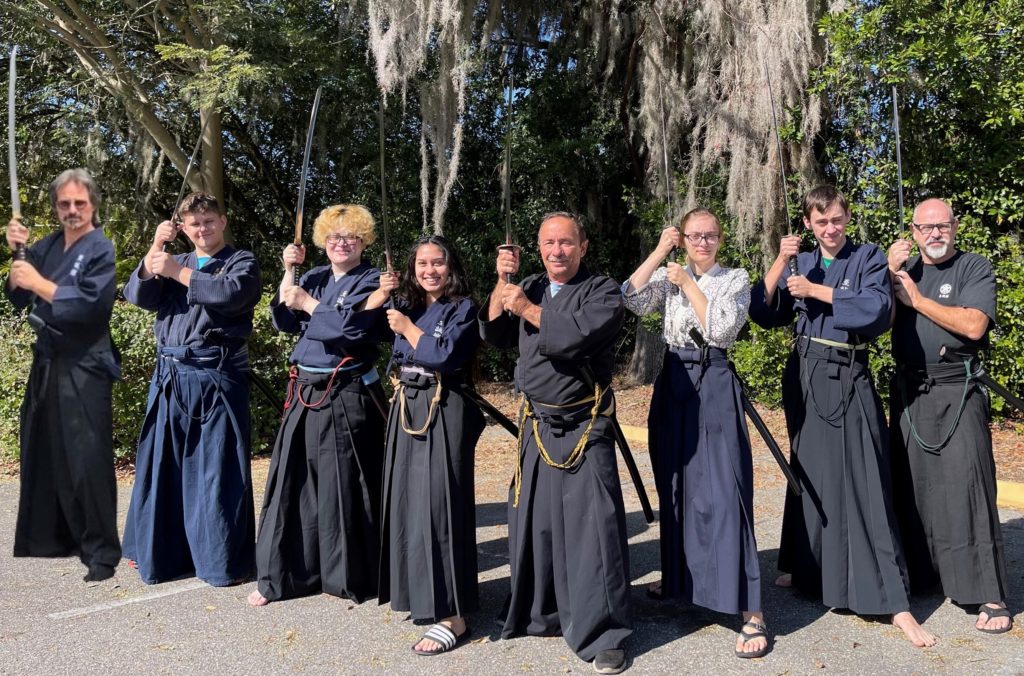 Zen Nihon Toyama Ryu Iaido Renmei
   

"Official U.S. Branch Dojo

"  
      Seizankai Toyama Ryu Batto Jutsu
Traditional Japanese Sword Classes
    

There are many groups and branches of Toyama Ryu through out the world, however we follow the strict curriculum of Seizankai Toyama Ryu as taught by Hataya Mitsuo Sensei in Machida, Japan.
Classes are taught just as they are in Japan as we are an Official U.S. Branch of the Zen Nihon Toyamaryu Iaido Renmei and the Honbu Dojo in Machida Japan.
No Martial Arts experience is necessary, however…
If you are currently studying other martial arts such as Judo/Jujitsu, Aikido, Karate…Toyama Ryu can be a great addition and WILL enhance your overall skill ability.
Students will have the unique opportunity to train and compete at our Honbu Toyama Ryu dojo in Machida,Japan and train under Mitsuo Hataya Sensei and other Japanese teachers when visiting each year in Florida and other branches in the U.S.
Attention All Martial Art Dojo's!
Toyama Ryu can be a great addition to your current training.
Please contact us for a Seminar at your Dojo.